Examples of products designed by GL-Tech
Foldable Boat Lift for boat trailer:
A simple tool to load and unload boats with boat trailer on the land. See more under "Documents".

Drill, grind and bending machine (special):
Fully automatic equipment specially designed by GL-Tech used for the production of bent iron rods.
The magazine is loaded to the left by about 300 bars at a time.
The robot moves one rod at a time to the drilling station that drills holes in each end and then to the grinding station (below the drill station) where the holes getting grinded and ends phased. Then move the rod to the bending unit (right) which with help of hydraulic cylinders bending the rods.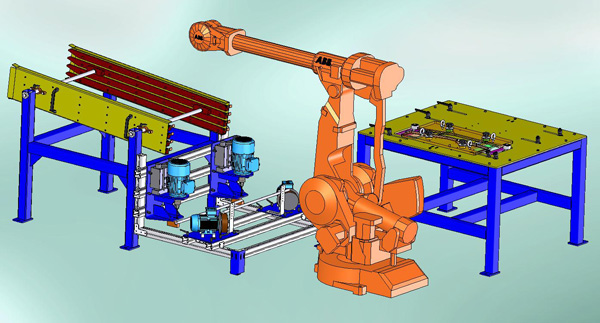 Semi-automatic stretch wrapping machine, extremely low:
Semi-automatic stretch wrapping machine developed by GL-Tech and manufactured in China has a patented base unit that is about 70% lower than in conventional machines, which makes it easier for the operator when heavy pallets shall be pushed up on the turntable.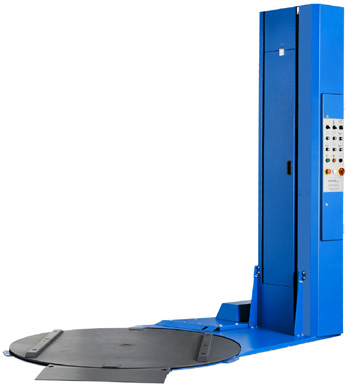 Fully automatic stretch wrapping machine:
For packing of rotating pallet goods with stretch film.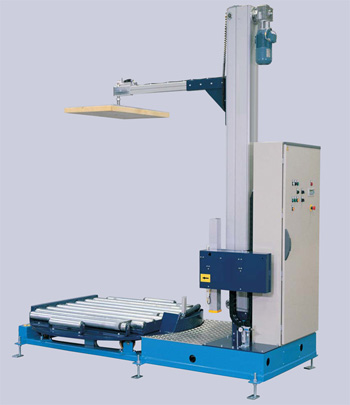 Fully automatic stretch wrapping machine:
Fully automatic stretch wrapping machine for stationary pallets with very high production capacity. Batteries and wireless communication between control cabinet and rotating electrical equipment enables control of the rotating parts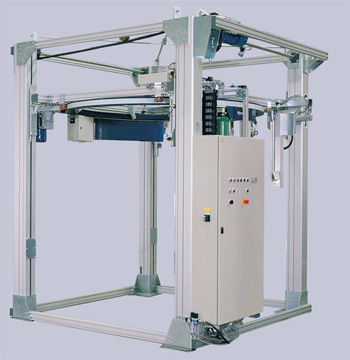 Cradle for sailing boats:
Sailboat Cradle made of aluminum for low weight which facilitates the transport or transfer at the shipyard. Screw tracks of aluminum profiles provide the ability to continuously adjust the size of the cradle and the inclination of pillars etc.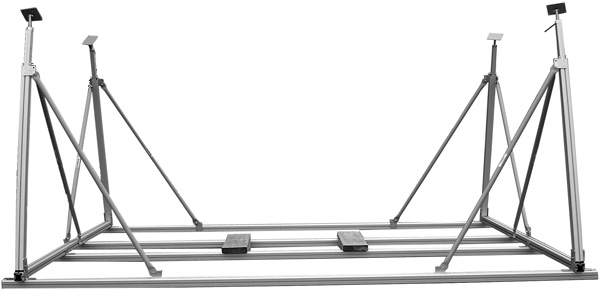 Trestles for motor boats:
See "Products"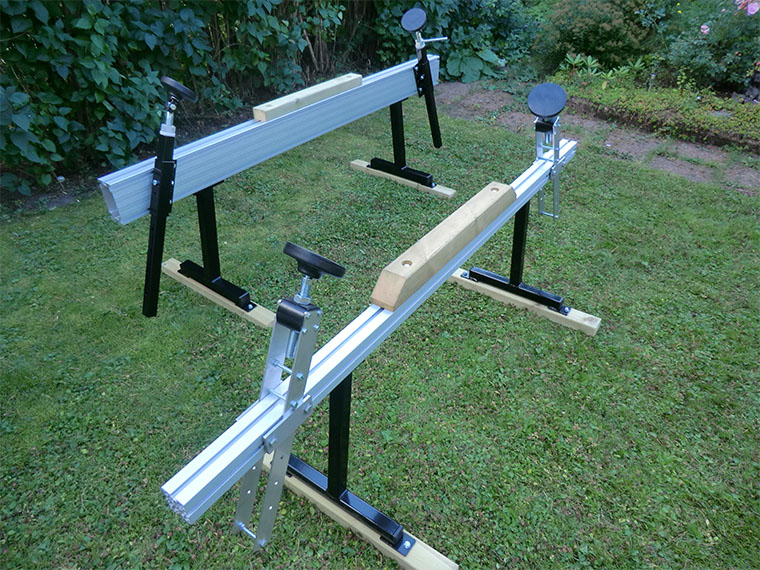 Soccer goal:
Football goals in aluminum with patented wheel lifting device that can easily be moved back to reduce the risk of injury during matches.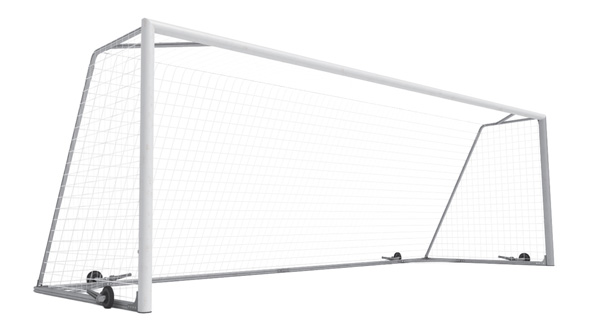 Hurdle:
Hurdle with automatic movment oc counter weights. Patented.