BOAT LIFT AND TRESTLES
Boat lift 2019 for trailer boats, BL-0200 (See brochure and technical info under "Document")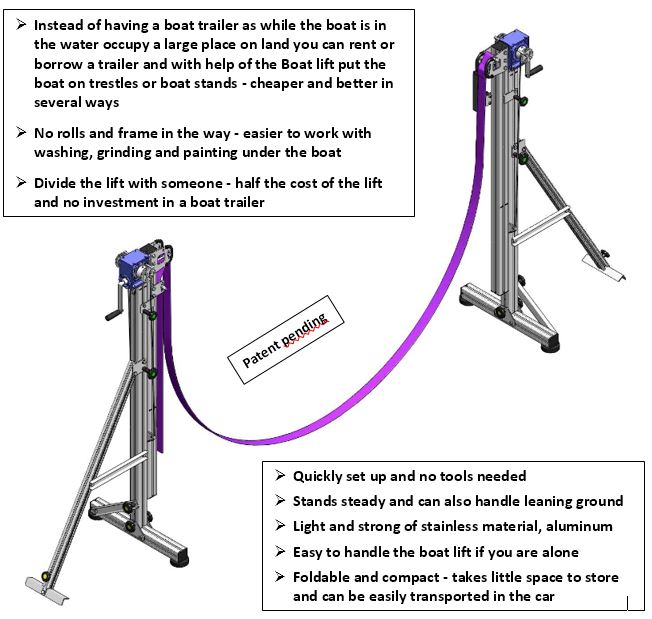 TRESTLE TB-0601 (max boat weight 2-3 ton):
A new generation of boat trestle developed by GL-Tech in cooperation with Bymeq is a further development of previous testles on the market to offer some new features such as extremely fast setting of legs and pillars as well as able to be folded quickly into a compact package that can easily be transported inside a car and takes up little space to store.
- Made primarily of anodized aluminum and certain minor details in galvanized and powder coated steel. Highly corrosion resistant and will stay good looking for a long time.
- The goat is 2 m wide and has a height of 69 cm incl. top board and ground boards assembled before delivery. For boats up to 2 tons or 3 tons with middle support (optional).
- Very easy and quick to set distance between legs like the pillars angle of inclination, height and lateral position when all this can be set in a single operation. All settings are made continuously.
- Round push plate diam. 125 mm towards the bottom of the boat that has a rubber cover that does not slip loose. Fine-adjusted with a threaded handle and tilt is adjustable in all directions. Some friction of the push plate part does this not fall down/turning when the boat should be in place.
- Pre-assembled to about 80%. Final assembly of about 10-15 minutes.
- Middle Support (accessories) can be easily assembled and is firmly bolted to the beam.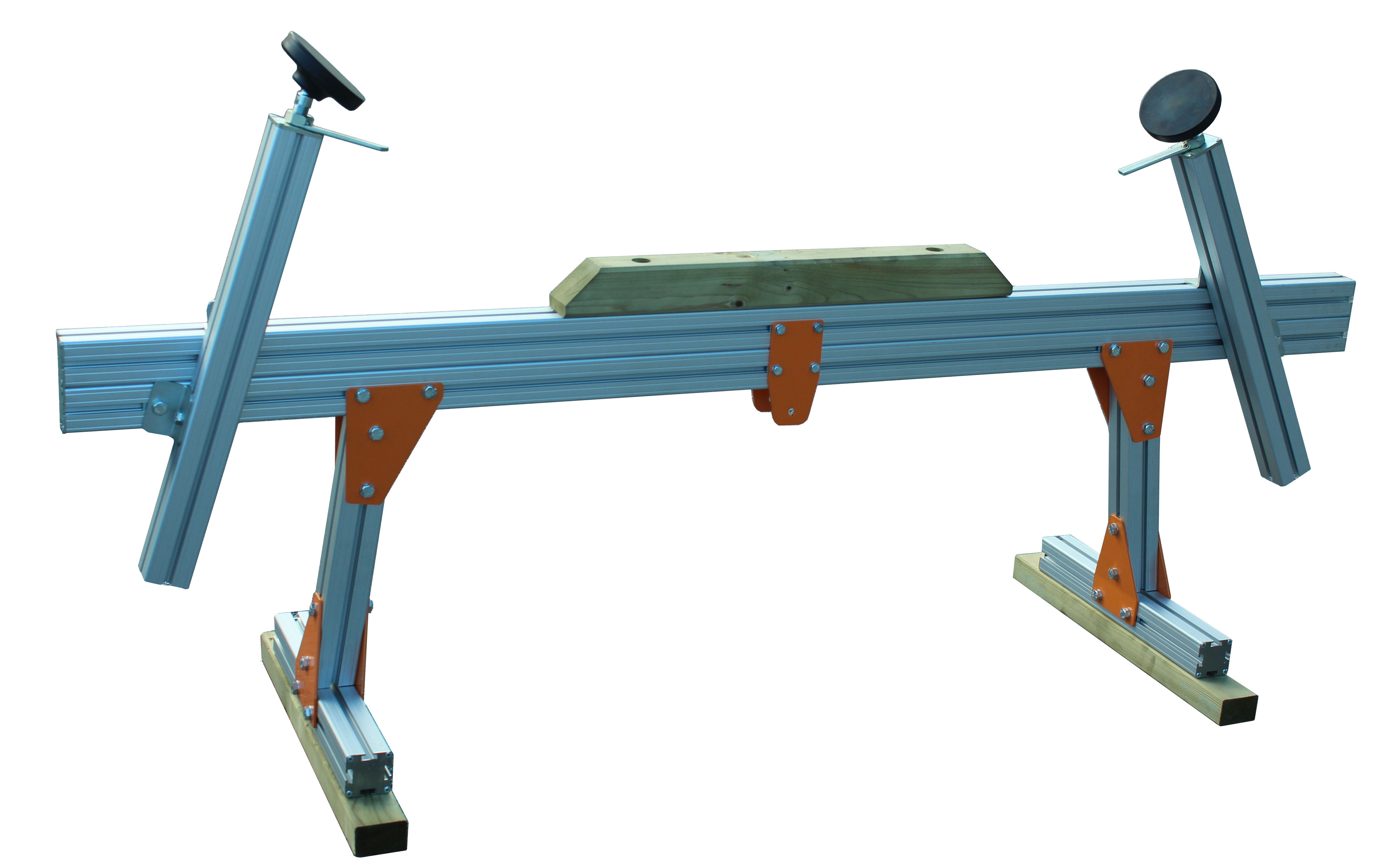 Pillar, stepless adjustable sideways, vertically and angle of inclination, with flexible rubberized push-plate for fine adjustment against the boats bottom: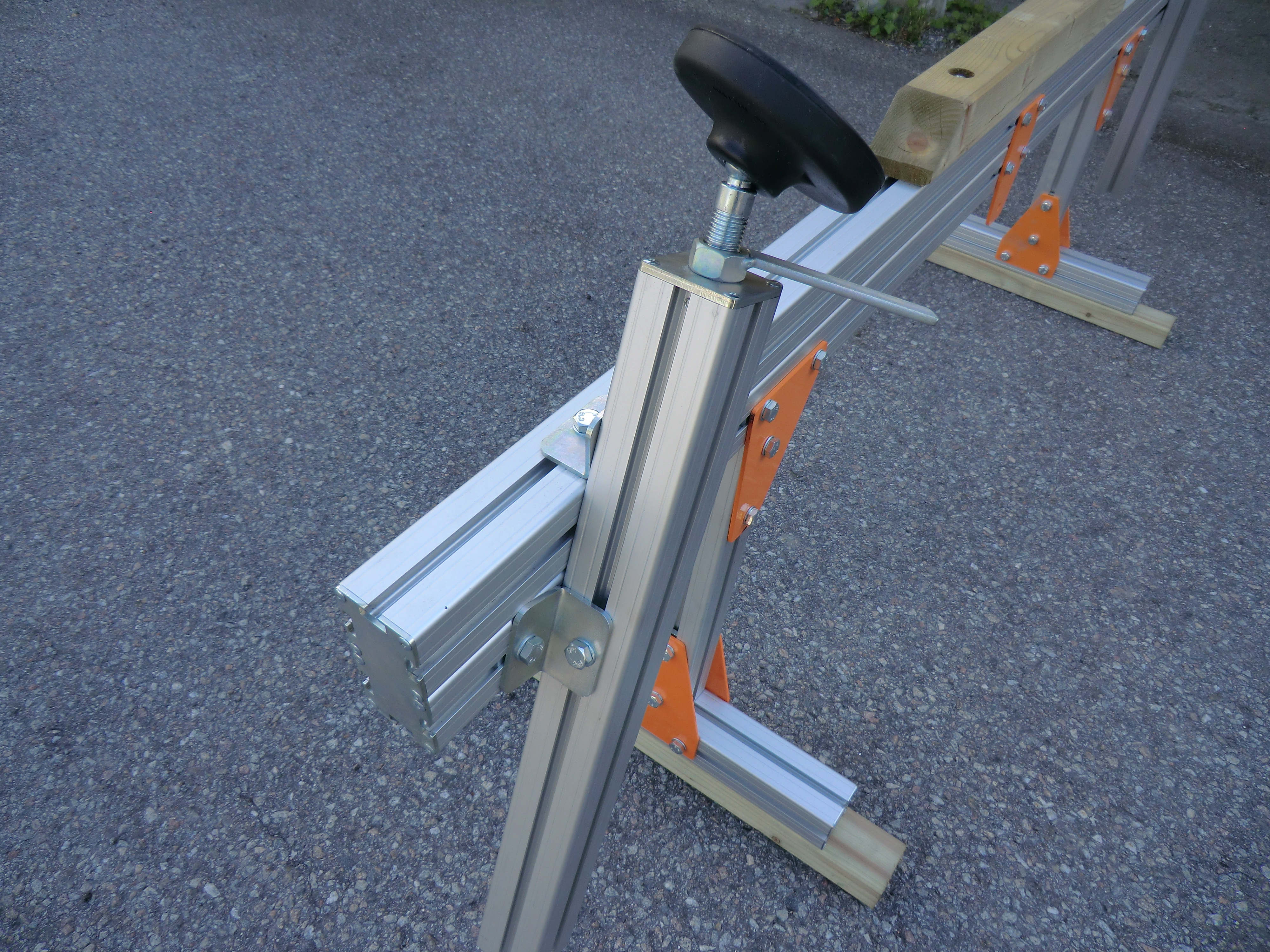 Trestle with Middle support: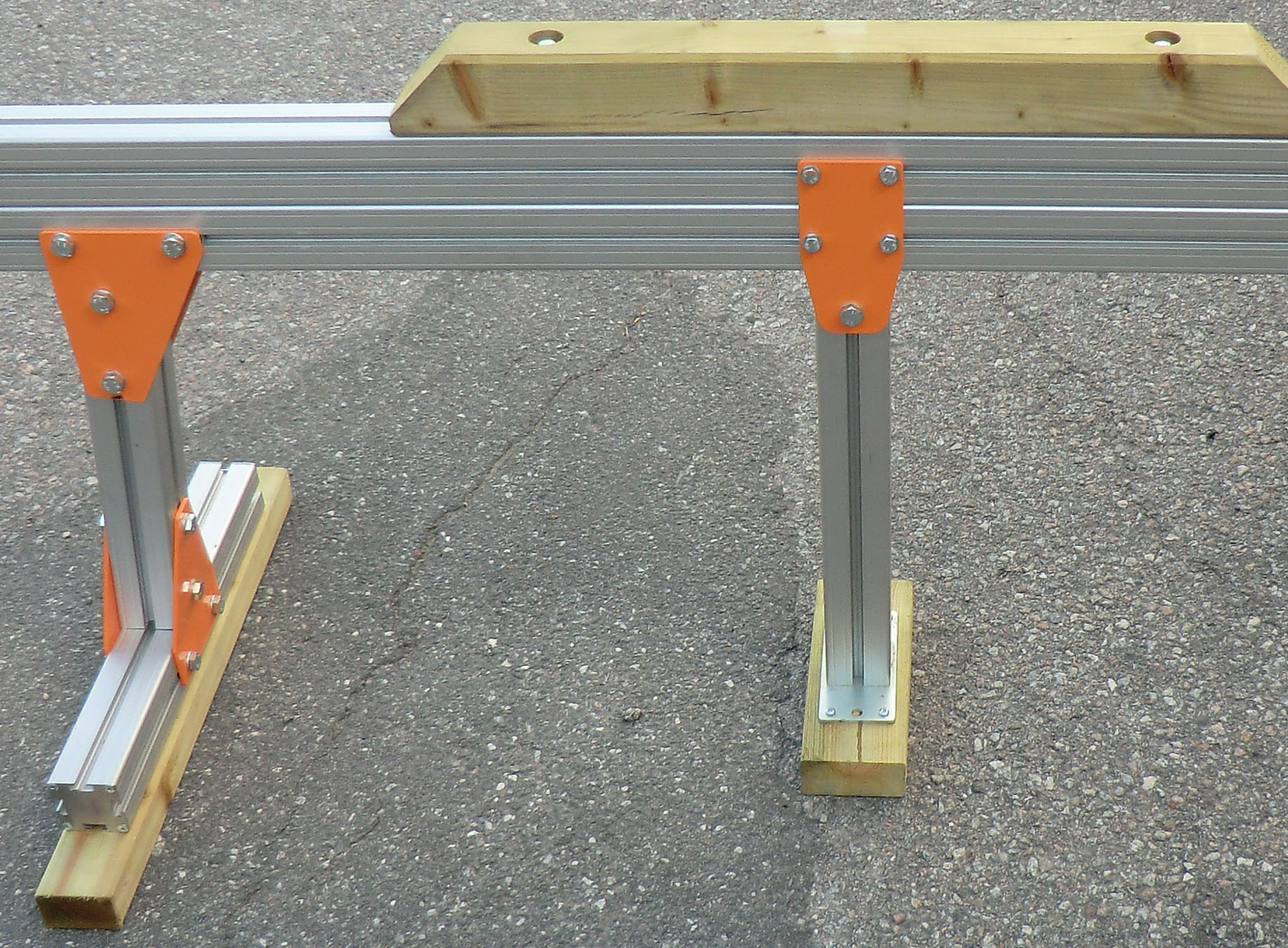 Folded Trestle for transport in a car:

Packaging from shop: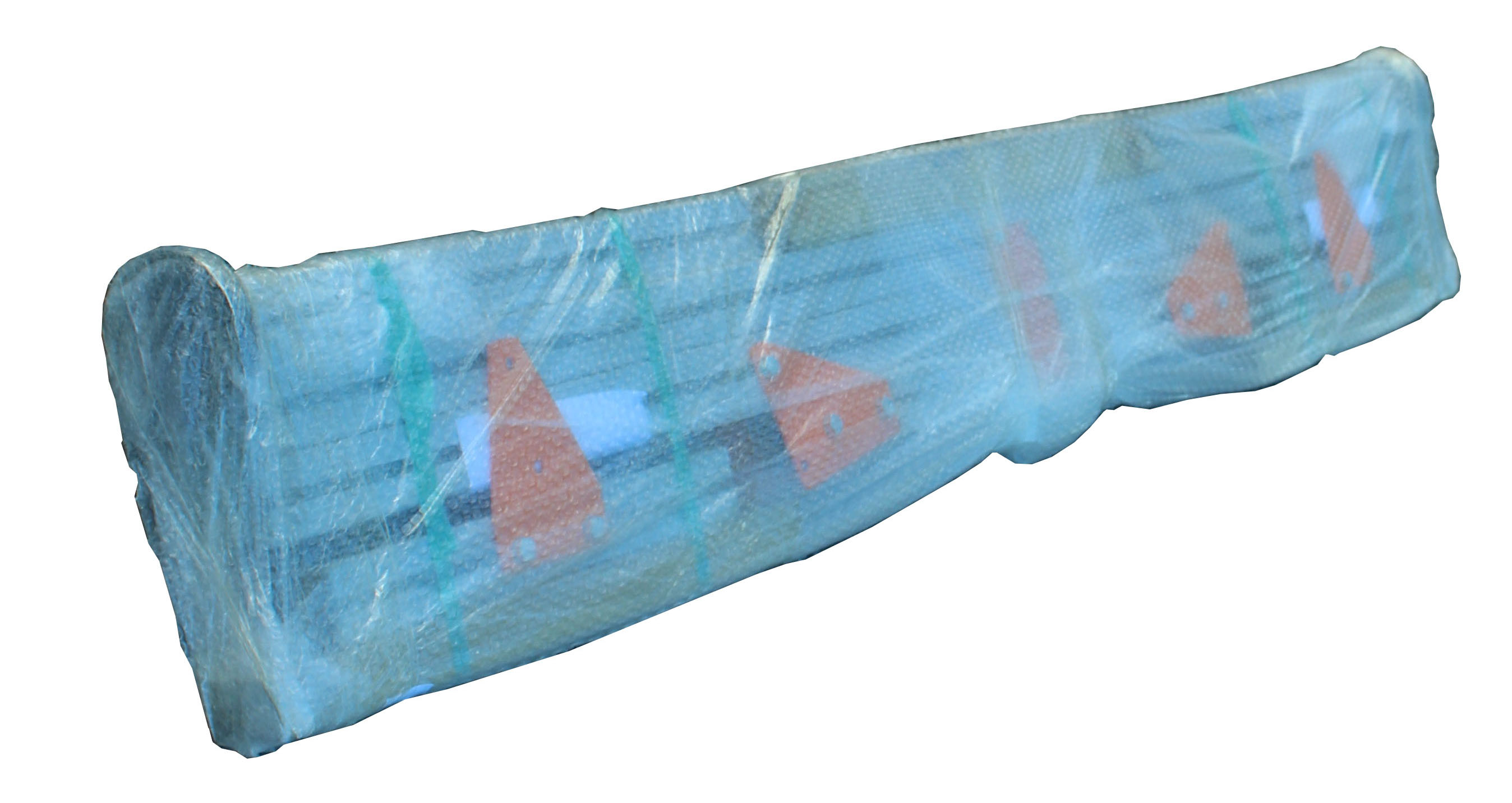 *******************************************************************************************************************************
BIG TRESTLE (max boat weight 8 ton):
This Trestle was developed by GL Tech in 2007 and has since that time become very popular among boat owners.
• Length of 2 m, 30 kg or 2.5 m, 33 kg.
• Beam of anodized aluminum with screw tracks on all sides for very quick set of legs position sideways and pillars position, height and tilt. All this can quickly and easily be adjusted continuously
• Board for the keel is well screwed on top of the Trestle included
• The pillars adjustable in 12 fixed heights + precision adjustment via an M24 trapezoidal thread. The inclination continuously adjustable to 37 degrees. The support plates can also be tilted to the desired angle against the boat bottom
• Legs and struts (black detail) is made of steel, powder coated with a weather-resistant coating after a careful groundwork
• Middle Support (optional) can easily be screwed into the screw track under the beam
• Easy to transport due to low weight as well as the legs and pillars easily can be removed or installed in connection with the car transport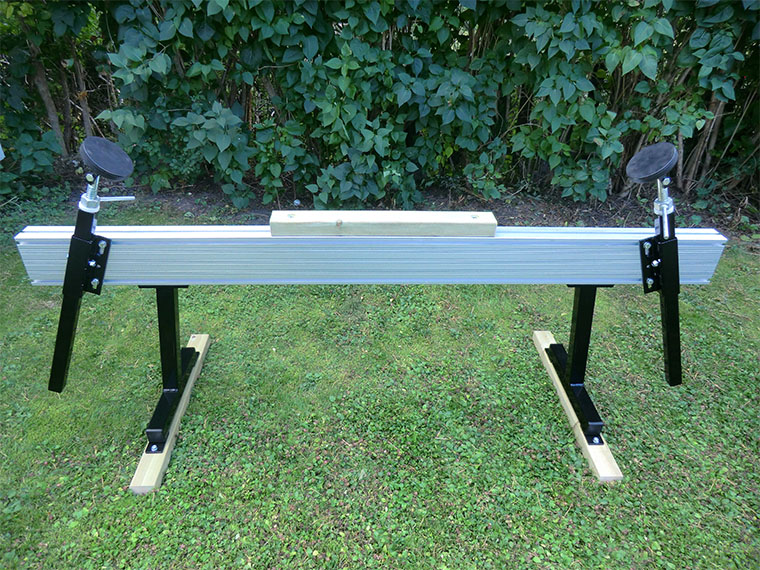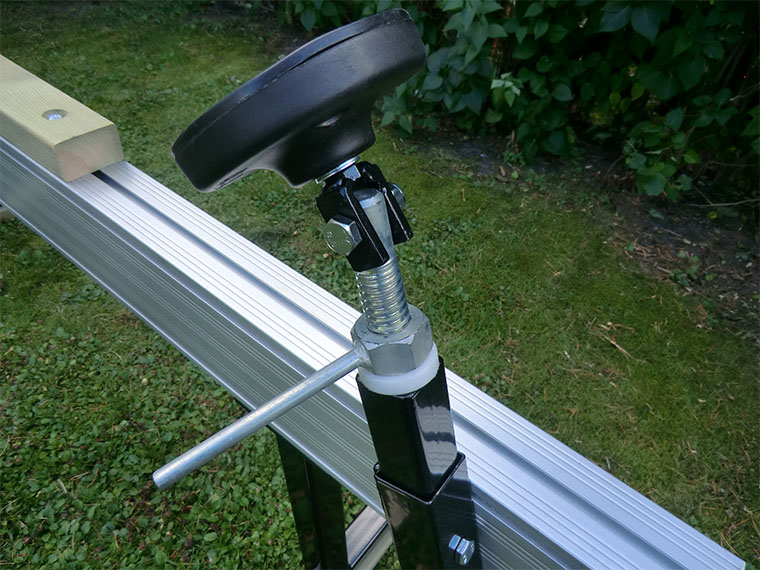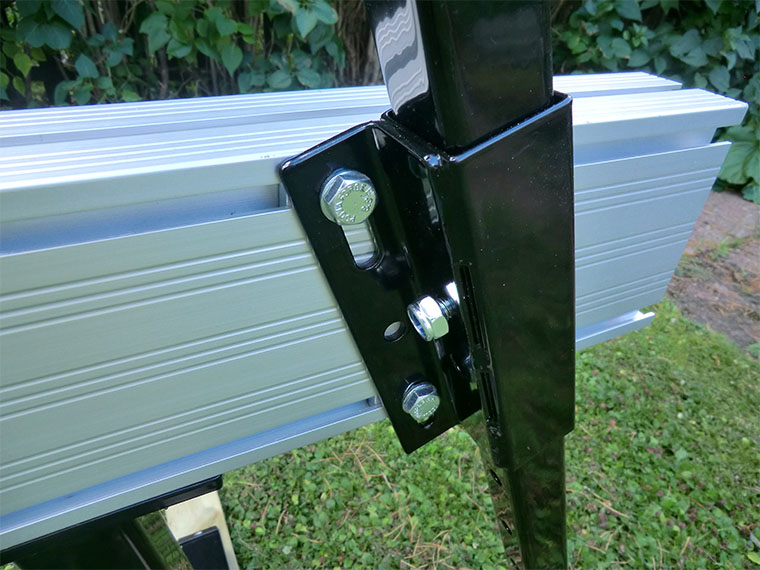 Middle Support: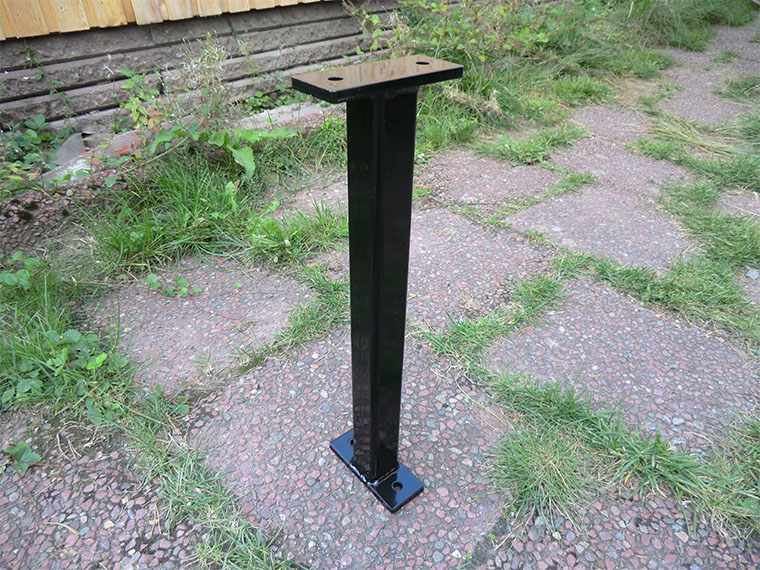 ***************************************************************************************
FOLDABLE BOAT LIFT:
A unique (design protected) product that enables loading and unloading of boats on trailers, in a simple way not previously possible. It is much easier to maintain and paint the bottom of the boat when it is on boat stands and off of its trailer, as no rollers and frame parts are in the way. Also better and cheaper solution than having the boat parked on a private boat trailer. The lift can also be shared with someone else so reduces the cost even further.